Webcasts to Watch in 2018
Look back at some of
the highlights of 2018.
Enjoy these key paediatric infectious diseases lectures to deepen your knowledge before the end of the year.
THE FIRST DECADE OF AFRICAN ARV
PNEUMOCOCCAL SEROTYPE REPLACEMENT
NEONATAL MICROBIOME AND IMMUNOLOGY
Don't miss out on any Meeting updates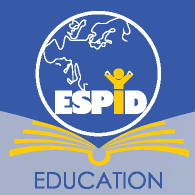 ESPID MEMBERS!
Did you know that you can watch all the webcasts for free via the ESPID Education platform?