Free Session: The Glory of Prevention!
Some things are too important not to share, which is why we are making our ESPID 2020 Plenary Opening Symposium fully available to all.
Opportunities in Infectious Diseases: The Glory of Prevention!
Vaccines to Protect Newborns and Infants from Dying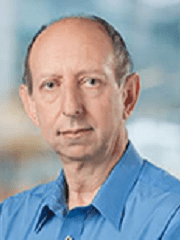 Keith Klugman
Gates Foundation, USA
Q&A with the Speakers
Delane Shingadia (ESPID President) and Annemarie van Rossum (ESPID 2020 Co-Chair) led a Live Q&A session with Marion Koopmans and Keith Klugman after their lectures. Watch the conversation below.
Take your next step
ESPID 2020 Virtual Meeting was a phenomenal learning experience.
The best part is that you can still take advantage of all the excellent content until 29 January.
So hurry up! Register today to start your learning.
Interested in ESPID 2021 and beyond?
Subscribe for updates